Dear Neighbors,
The COVID-19 virus has totally changed our daily lives. Like you, our foundation staff, board and committee members have been closely monitoring the COVID-19 trajectory in our local communities, as well as our state and nation. These are new and different times for all of us. We want to update you on what is happening around us and with Highlands Cashiers Health Foundation.
We are following the advice of public health officials to slow the spread of the virus (or "flatten the curve" as they say) by having our staff work from home and holding virtual meetings.
We are here to help. As we work to lift the health and well-being of our Highlands, Cashiers and neighboring communities, we are staying abreast of how the foundation might respond to our population during this crisis. At the same time, we are keeping our long-term actionable ideas,
particularly increasing access to quality healthcare, in clear focus.
COVID-19 Emergency and Disaster Grant Fund: For immediate needs regarding the COVID-19 crisis, we encourage you to open this link that describes emergency grants available to our 18-county region through the Community Foundation of WNC, in partnership with the Dogwood Health Trust.
Click Here for More Information
Moving Forward: As a healthcare funder, we recognize there are needs that may help some of our neighbors who are more likely to suffer serious consequences due to the potential widespread COVID-19 crisis. We will continue to monitor the situation daily and will be sharing more information via email and our website about our plans for 2020. Please let us know about your activities. And feel free to reach out to us if you have any questions or concerns.
Most importantly, we are thankful for your support and for your efforts to help each other live healthy lives. We send our heartfelt gratitude to the healthcare workforce, community leaders and organizations who are providing critical services and assistance during this difficult time.
With kind regards, and a hope that you stay safe,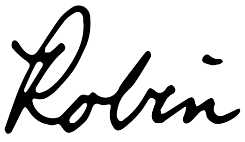 Robin Tindall, CFRE
CEO and Executive Director 

Factual Resources on COVID-19
Local Updates
County Specific Resources
Local Resources