Highlands Cashiers Health Foundation and the Counseling Center of Highlands have partnered together to raise awareness throughout the upcoming month of May for Mental Health Awareness.
We are taking it one step further and using the theme BEE KIND. We are going to use the symbolism of the bee and the tagline–mental health awareness starts with kindness–as our emphasis. The more kind, empathetic, and curious our community can become, the better we all will be as a plateau (and beyond!).
We want to fill the month of May with enriching opportunities for people of all ages and walks of life. Anything that can raise our collective awareness around mental and behavioral health is worth our time and energy.
Thank you for making BEE Kind such a tremendous success in 2023. We can't wait for what is in store for May 2024!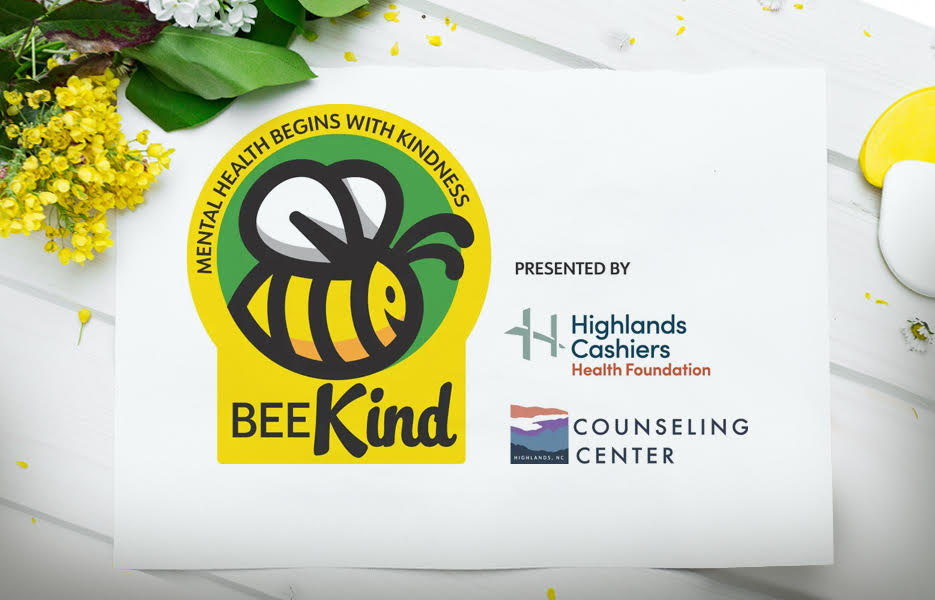 Organizational Partnerships
The Bascom
Highlands Biological Station
Highlands Plateau Greenway
Church of the Incarnation, Highlands
Town of Highlands
Highlands Chamber of Commerce
Cashiers Chamber of Commerce
International Friendship Center
Highlands Cashiers Land Trust
Boys & Girls Club
Big Brothers Big Sisters
Highlands School
Hudson Library
Albert Carlton-Cashiers Community Library
Literacy Council
Gordon Center
Sonshine School
HCCDC