We search for and support transformative, effective solutions to lift the overall health and well-being of Highlands, Cashiers, and neighboring communities.
To Our Community Partners,
All of us with the Highlands Cashiers Health Foundation hope this finds you well and safe as we collectively work to address unprecedented challenges this year. Today, we are announcing our 2020 Focus Areas and Grant Process Framework.
As you know our mission is to improve the health and well-being of Highlands, Cashiers and neighboring communities. We invest in non-profit organizations, like yours, to help families and individuals that are helping those in our communities live healthy and productive lives. Through collaboration and partnerships, we seek trans-formative solutions that will improve and sustain health and well-being.
This year our Board recognizes 2020 is "An Exceptional Year of Need." We know that unexpected, adverse circumstances are affecting families, homes and businesses. Acting on this, our Board has agreed to allocate significant funding to help our communities. The following outlines our funding focus areas:
COVID-19 Initiatives: Providing financial support to immediate relief needs, as well as emerging and long-term solutions for COVID-19 related issues.
Health and Access to Healthcare Initiatives: Connecting our communities to sustainable and affordable health care services.
Education Initiatives: Expanding and improving education.
Transformative, Innovative and Collaborative Solutions: Providing lasting improvement to our communities' overall health and well-being.
If you have an initiative that falls within the areas of support listed above, please complete the Letter of Interest application on our website: www.hchealthfnd.org, no later than June 10th. For more information regarding HCHF's 2020 funding focus areas and grant process framework please refer to the grants page.
No great challenge is accomplished by one. It takes a community. We are deeply grateful to the unwavering support of our partners and donors and to you who unselfishly give of yourselves to help others. Working together, we know we can lift the health and well-being of our treasured mountain communities.
Stay safe,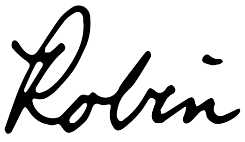 Robin Tindall, CFRE
CEO and Executive Director
Letter of Interest Timeline
Letter of Interest Application Opens: May 11th
Letters of Interest accepted through: June 10th