COVID-19 Resources and Information
Dear Neighbors,
The COVID-19 virus has totally changed our daily lives. Like you, our foundation staff, board and committee members have been closely monitoring the COVID-19 trajectory in our local communities, as well as our state and nation. These are new and different times for all of us. We want to update you on what is happening around us and with Highlands Cashiers Health Foundation.
We are here to help. As we work to lift the health and well-being of our Highlands, Cashiers and neighboring communities, we are staying abreast of how the foundation might respond to our population during this crisis. At the same time, we are keeping our long-term actionable ideas,
particularly increasing access to quality healthcare, in clear focus.
Moving Forward: As a healthcare funder, we recognize there are needs that may help some of our neighbors who are more likely to suffer serious consequences due to the potential widespread COVID-19 crisis. We will continue to monitor the situation daily and will be sharing more information via email and our website about our plans for 2020. Please let us know about your activities. And feel free to reach out to us if you have any questions or concerns.
Most importantly, we are thankful for your support and for your efforts to help each other live healthy lives. We send our heartfelt gratitude to the healthcare workforce, community leaders and organizations who are providing critical services and assistance during this difficult time.
With kind regards, and a hope that you stay safe,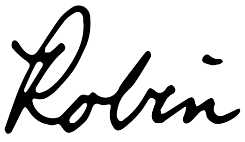 Robin Tindall, CFRE
CEO and Executive Director
Highlands Cashiers Health Foundation is sponsoring a FREE Pilot COVID-19 Testing Initiative to enhance the availability of tests in the Cashiers and Highlands Communities.
The Highlands Cashiers Health Foundation (HCHF) is sponsoring two pilot COVID-19 testing initiatives on the plateau.  The format will be drive-through, pre-scheduled appointments on the following dates:  June 6, Cashiers and June 13, Highlands.  Participants should call 828-506-6907 to initiate registration.
This program exemplifies the HCHF mission to improve health and well-being of Highlands, Cashiers and surrounding communities.  "With the unprecedented dynamics of COVID -19 we are trying to do everything we can to help our communities be safe and healthy through these unusual times.  After conversations with area healthcare professionals and in the interest of supporting NCDHHS guidelines for who should be tested, the Foundation decided to move forward with this pilot testing initiative," said Robin Tindall, Foundation CEO and Executive Director.
The tests will be administered by Mountain Park Urgent Care (MPUC), Sylva, NC in full compliance with CDC, FDA, and NCDHHS guidelines.   The County Health Departments are provided COVID-19 test reports as required by NCDHHS.   To expedite the drive-through testing process, pre-registration is required, and no unscheduled "walk-ins" can be accepted.  Each interested participant will be called back (after initiating the registration phone call) to schedule a time, and provide required health history, insurance and ID information.  Uninsured and self-pay participants are eligible for this testing initiative. Confidential results will be provided directly to participants by phone.
Everyone please note a COVID-19 test is a one-time indicator. Frequent hand washing, covering your face, and social distancing at least six feet apart are also important to protect yourself and others and to slow the spread of COVID-19.
Factual Resources on COVID-19
Local Updates
County Specific Resources
Local Resources