COVID-19 Resources and Information
Dear Neighbors,
The COVID-19 virus has totally changed our daily lives. Like you, our foundation staff, board and committee members have been closely monitoring the COVID-19 trajectory in our local communities, as well as our state and nation. These are new and different times for all of us. We want to update you on what is happening around us and with Highlands Cashiers Health Foundation.
We are here to help. As we work to lift the health and well-being of our Highlands, Cashiers and neighboring communities, we are staying abreast of how the foundation might respond to our population during this crisis. At the same time, we are keeping our long-term actionable ideas,
particularly increasing access to quality healthcare, in clear focus.
Moving Forward: As a healthcare funder, we recognize there are needs that may help some of our neighbors who are more likely to suffer serious consequences due to the potential widespread COVID-19 crisis. We will continue to monitor the situation daily and will be sharing more information via email and our website about our plans for 2021. Please let us know about your activities. And feel free to reach out to us if you have any questions or concerns.
Most importantly, we are thankful for your support and for your efforts to help each other live healthy lives. We send our heartfelt gratitude to the healthcare workforce, community leaders and organizations who are providing critical services and assistance during this difficult time.
With kind regards, and a hope that you stay safe,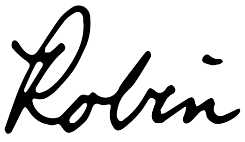 Robin Tindall, CFRE
CEO and Executive Director
Highlands Cashiers Health Foundation is sponsoring a FREE Pilot COVID-19 Testing Initiative to enhance the availability of tests in the Cashiers and Highlands Communities.
Highlands-Cashiers COVID-19 Vaccine Initiative – Announcing Additional Vaccine Clinic Date
In support of the Macon and Jackson County Health Departments in administering the COVID-19 vaccine to the Highlands and Cashiers plateau communities, we will be offering a vaccine clinic at the Highlands Recreation Center on Wednesday, January 27, from 1:00 p.m. until 7:00 p.m. Please complete the following steps to register:
Step 1: If you have already registered and confirmed your registration with the North Carolina Covid19 Vaccine Management System (CVMS), go to Step 4. If not, go to Step 2.
Step 2: You must register with the North Carolina Covid19 Vaccine Management System (CVMS). You can start the registration process by clicking on the following link and completing the required sections. You can use this link if you reside in any county in North Carolina.
http://bit.ly/cvmsregistrationrequestform
Step 3: Within 24 to 72 hours, you should receive an e-mail from Vaccine Management Recipient Portal. Once the e-mail is received, follow the directions to create an account and register to become eligible to receive the vaccine. If you do not hear from the Vaccine Management Recipient Portal within 72 hours, you may call 828-526-1310 for assistance. Please wait at least 72 hours.
Step 4: Once you are registered with CVMS, you can proceed to schedule your vaccine at any available location in North Carolina. If you would like to request an appointment to be vaccinated at Highlands Recreation Center on January 27, 2021, between 1:00 p.m. and 7:00 p.m. with a required second vaccination on February 24, 2021, at same time and location, complete the required information in the following link:
http://bit.ly/highlandsapptrequestform
Step 5: Once your appointment request is received, your registration with CVMS will be verified, and if you are eligible, you will be assigned an appointment time to receive your Covid19 vaccination and confirmation will be sent via e-mail. We have limited supply of vaccines and will assign appointments on a rolling basis until all time slots are filled.
If you need additional assistance, you may e-mail: highlandscovidvaccine@gmail.com or call 828-526-1310. This Initiative is staffed by volunteers and we will respond as quickly as possible. Thank you in advance for your patience.
We will be complying with the Governor's orders for prioritization of vaccination as detailed at https://covid19.ncdhhs.gov/vaccines
We want to thank the growing consortium of community partners who are making this Highlands-Cashiers Plateau Vaccine Initiative possible.
·       Highlands-Cashiers Hospital
·       Macon County Public Heath
·       Jackson County Department of Health
·       Rotary Club of Highlands
·       Mountaintop Rotary Club
·       Rotary Club of Cashiers Valley
·       Highlands-Cashiers Health Foundation
·       Highlands Chamber of Commerce
·       Cashiers Area Chamber of Commerce
·       Town of Highlands
·       Community Care Clinic
·       Highlands Pharmacy
·       Blue Ridge Free Dental Clinic
·       Macon County EMS
·       Glenville-Cashiers Rescue Squad
·       Vision Cashiers
Factual Resources on COVID-19
County Specific Resources
Local Resources